5 Essential Pieces of Winter Gear for Long-distance Running
It goes without saying that Winter training gear can be a game-changer to all runners. Specifically, gear you're genuinely excited to use can be the main thing needed to motivate you out of the front door on those snowy mornings. Therefore, here's a list of 5 Essential pieces of Winter gear for Long-distance Running to prepare for the coming months: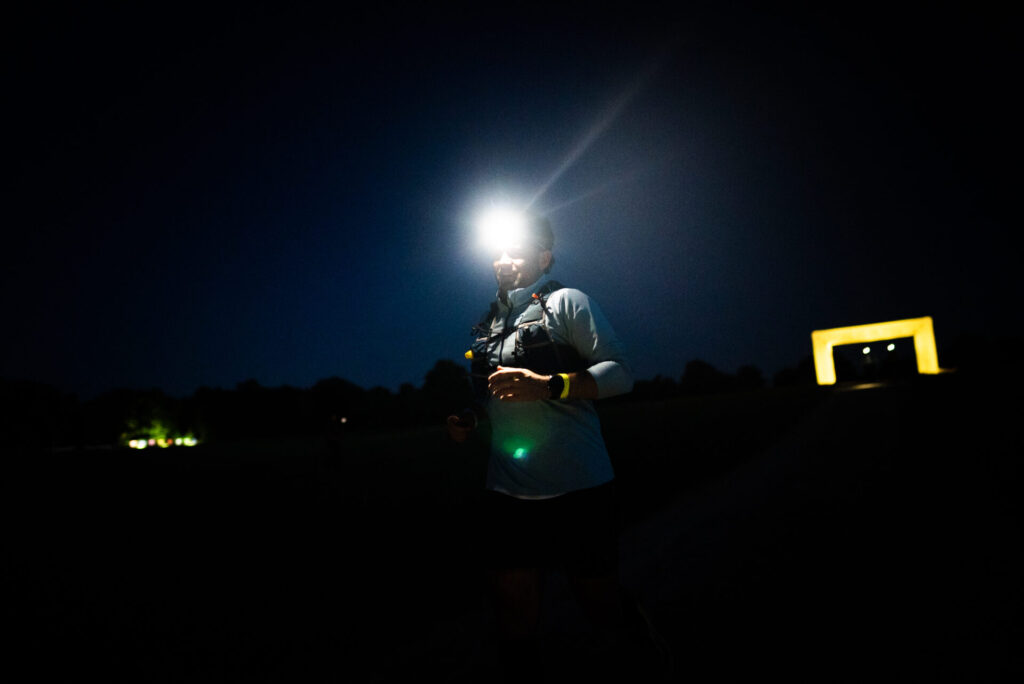 Firstly – The importance of Warming Up in Winter
As temperatures drop, effective warm-ups are essential to Winter running. In fact, scientists have shown that running in Winter can be easier than in hot weather.  However, no matter the temperature, a warm-up significantly helps your body prepare for a workout. This also helps decide what level of layering you need for your training clothing. Our partner, Runna, has effective warm-up plans that can be utilised to maximise your running potential this winter.
1. Winter Running Shoes
Winter running shoes are often similarly lightweight and responsive to normal running shoes, however, add the benefits of things such as GORE-TEX waterproofing materials to protect you from the rain and mud, as well as increased grip to aid against icy slips and rougher terrain you may expect to find in winter, especially on trail routes.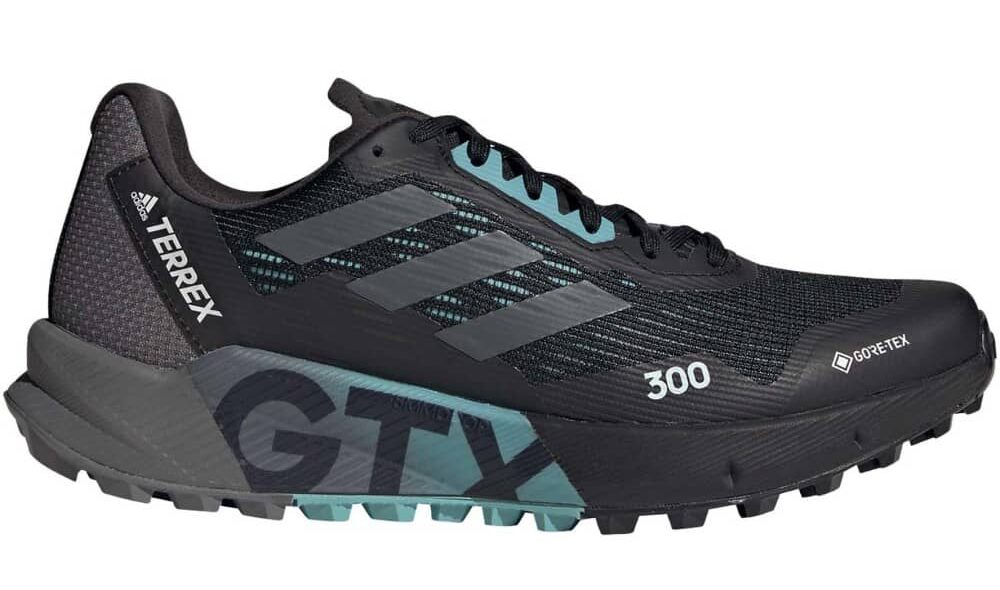 Terrex Agravic flow 2.0 GORE-TEX Trail Running Shoes 
2. Winter Running Socks
A pair of high-quality running socks can make or break a run, especially during the Winter when faced with adverse weather. Not only do they add overall comfort, but they can potentially prevent typical foot problems such as chafing, blisters, bunions, or corns. A good pair of running socks should be moisture-resistant and insulating without being too thick.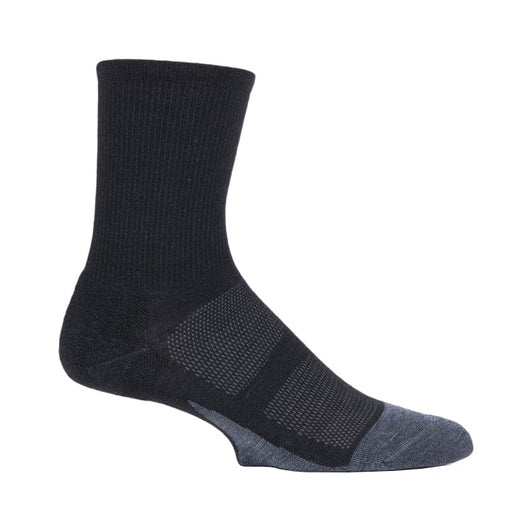 3. Base Layer
Winter base layers operate as a second skin of warmth to preserve your body heat during winter runs and generally will feel comfortable to run in during chilly weather. Base layers are constructed with breathable and quick-drying fabrics to aid in clocking up the Winter Miles. However, it's important to remember that a base-layer is also intentionally designed to be built upon with more layers if it's just that bit chillier and you need something else.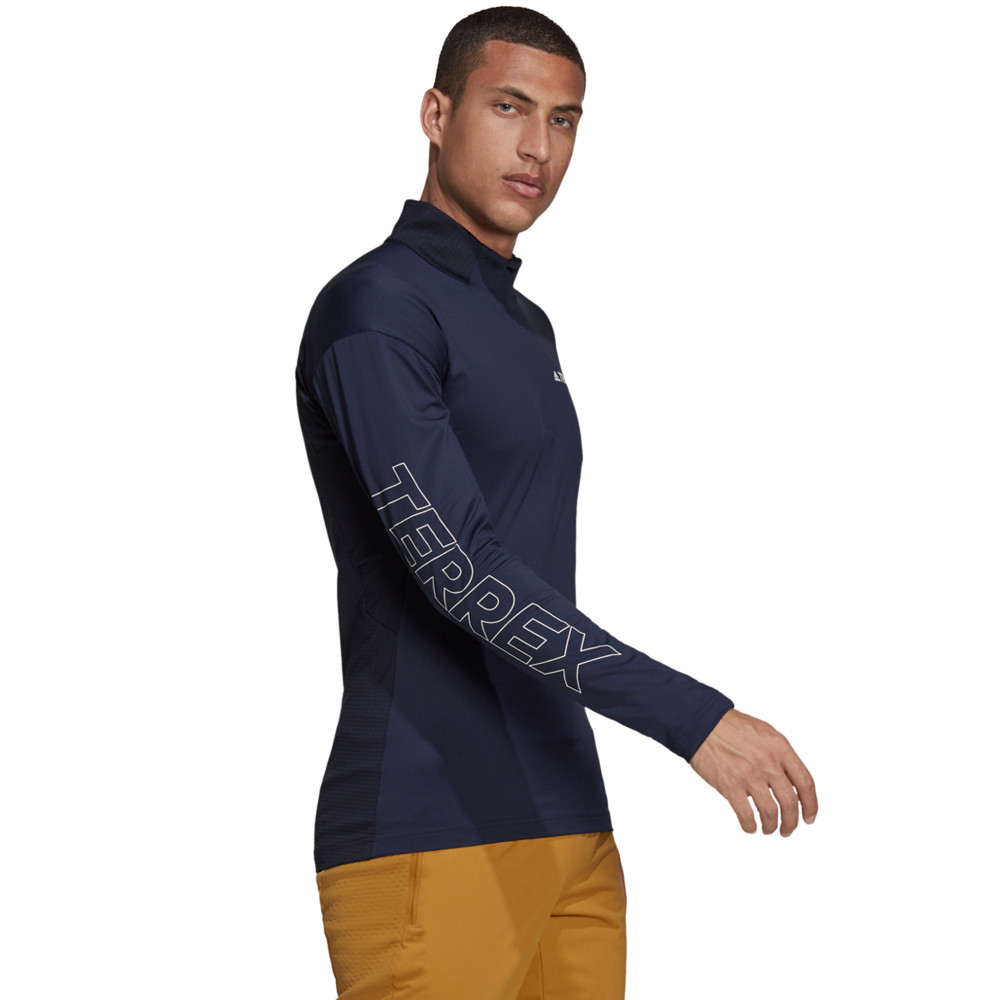 4. Mid-layer
If you require extra protection from the elements, a mid-layer may be what you need – unlike base-layers, mid-layers are looser fitting and are crafted to trap more warm air while you run. Examples of mid-layers are fleece mid-layers, down mid-layers (akin to a light puffer jacket material), and merino wool mid-layers. Mid-layers are often an overlooked piece of gear, however they can be essential for Winter running.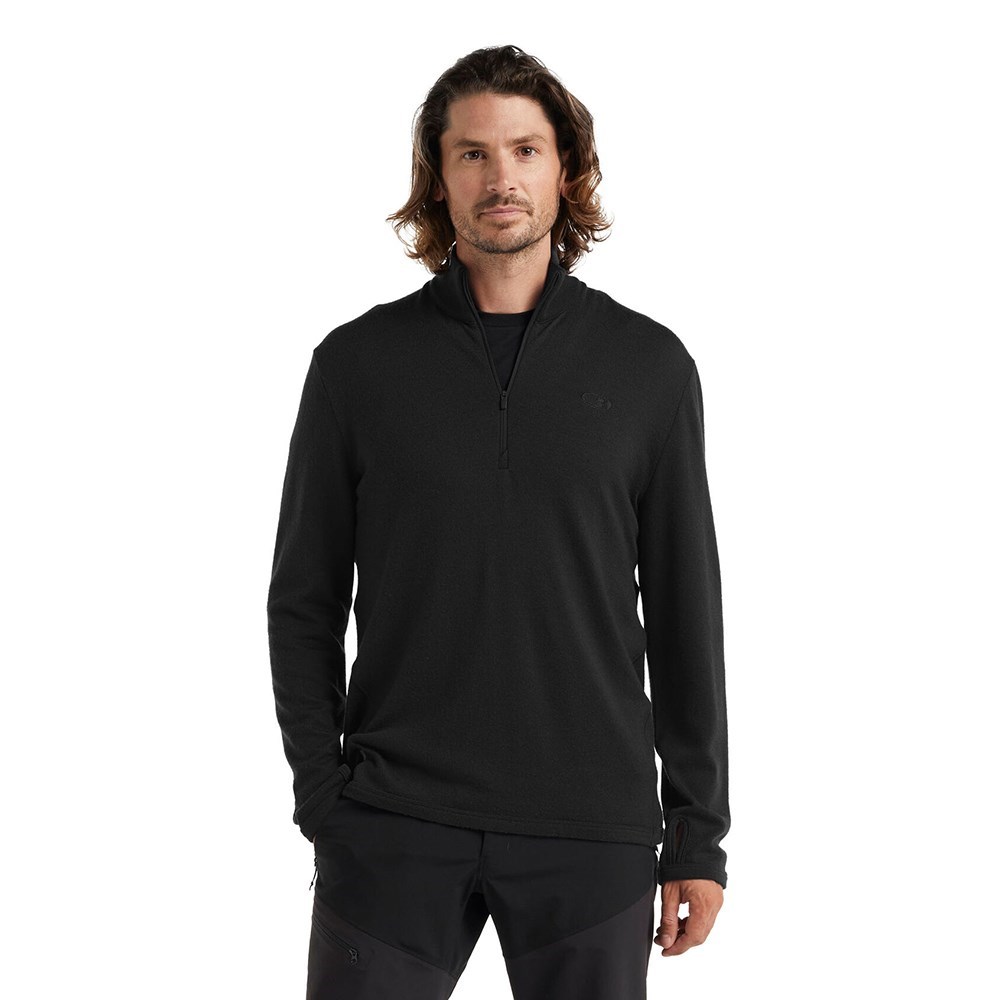 Icebreaker Original Long Sleeve Half Zip Mid-Layer
5. Winter Jackets
For the most extreme of conditions, outer layers are essential. Outer layers come in many forms, including waterproof jackets to windproof jackets – which can be optimally chosen depending on the weather. Importantly, they shouldn't increase your body temperature too much but simply insulate the heat already stored and protect you from harsh conditions.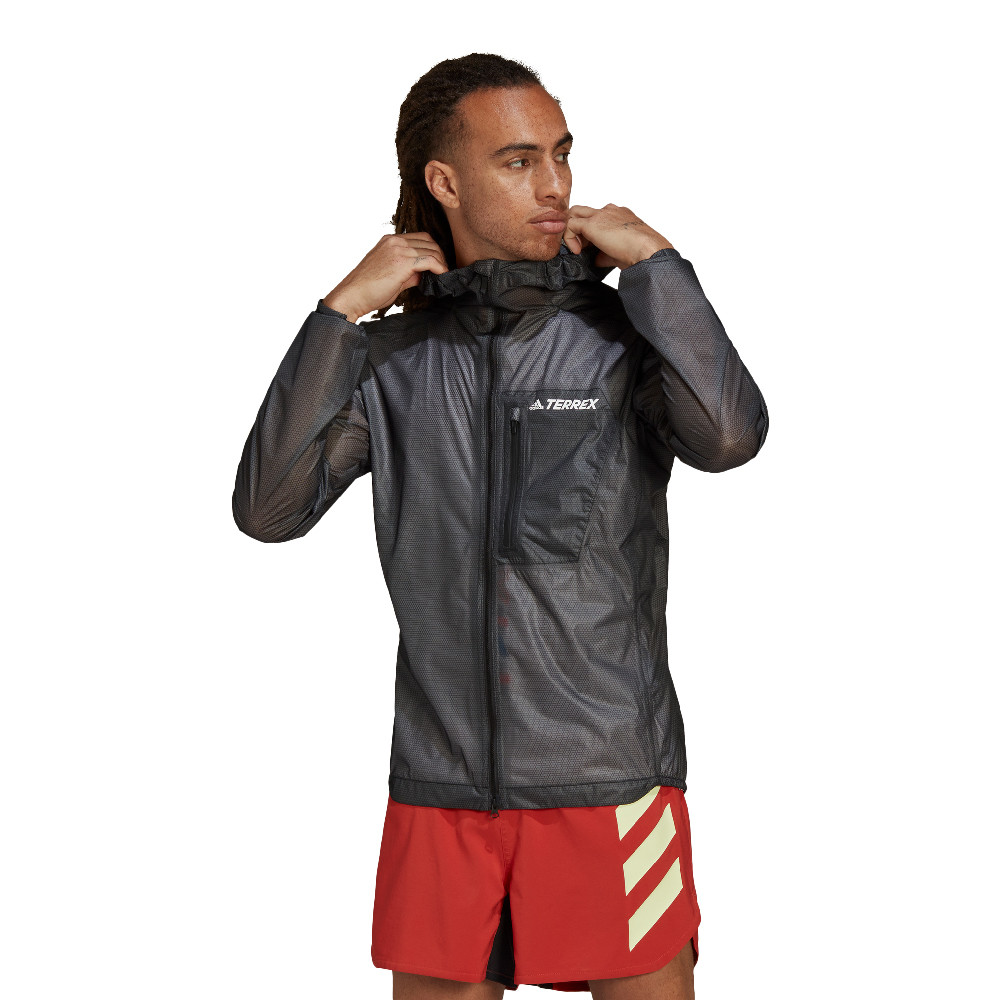 Adidas Terrex Agravic 2.5-Layer Rain Jacket
Extra Tips
Remember to remove layers if you're too hot
Add layers if you're too cold
Prepare for the forecast: Don't get caught out by random weather
Anticipate feeling colder with wind and rain
Gloves/hats can be equally as important as main clothing layers
Strip off wet clothes as soon as you get inside and dry properly
Hopefully, this list of Winter gear for Long-distance Running will help you out on those chilly morning runs.