Teams are the beating heart of Endure24.
We love them, whether they are gritty pairs metronomically tapping each other on and off the course throughout the night, or the XL Fun Teams with 11 loud supporters for each team member out on the trails. Below are 5 things you need to know about entering a team at Endure24!
1) You do not all have to run the same distance
Lots of people divide laps equally throughout the 24hrs, but if you have a combination of elite and social runners then you can mix and match however you'd like. Some might love the night legs. Some might sprint single laps. Some might do triples. It's all up to you!
2) You can make changes to your team up until the day
Even the most committed teams are subject to last minute changes. That is why you can add or transfer team members right up until the day of Endure24 for no additional cost.
3) The bigger the team, the cheaper it is
We love the big teams and the atmosphere they bring. They also take up the same amount of space on the course as a solo. That is why we have reduced the cost of the XL Fun Teams of 9-12 runners, down to just £65pp to enter. Maximum fun, minimum price.
4) Supporters can join us for 3 days including camping for just £15pp
We have thousands of supporters joining us for the Endure24 weekend, from kids to grandparents. We believe it's because it is the best value camping and festival ticket around at just £15 per person for Friday to Sunday, or £25 for an adult and 2 kids. Oh, and under 5s go free!
You can add supporter passes when you sign up or add them nearer to the event.
5) A giant inflatable is a key part of your event kit
When coming into transition amongst hundreds of others, having a team member waving a giant inflatable is a great way of spotting them. The more unusual the better, although do remember that it is a family friendly event!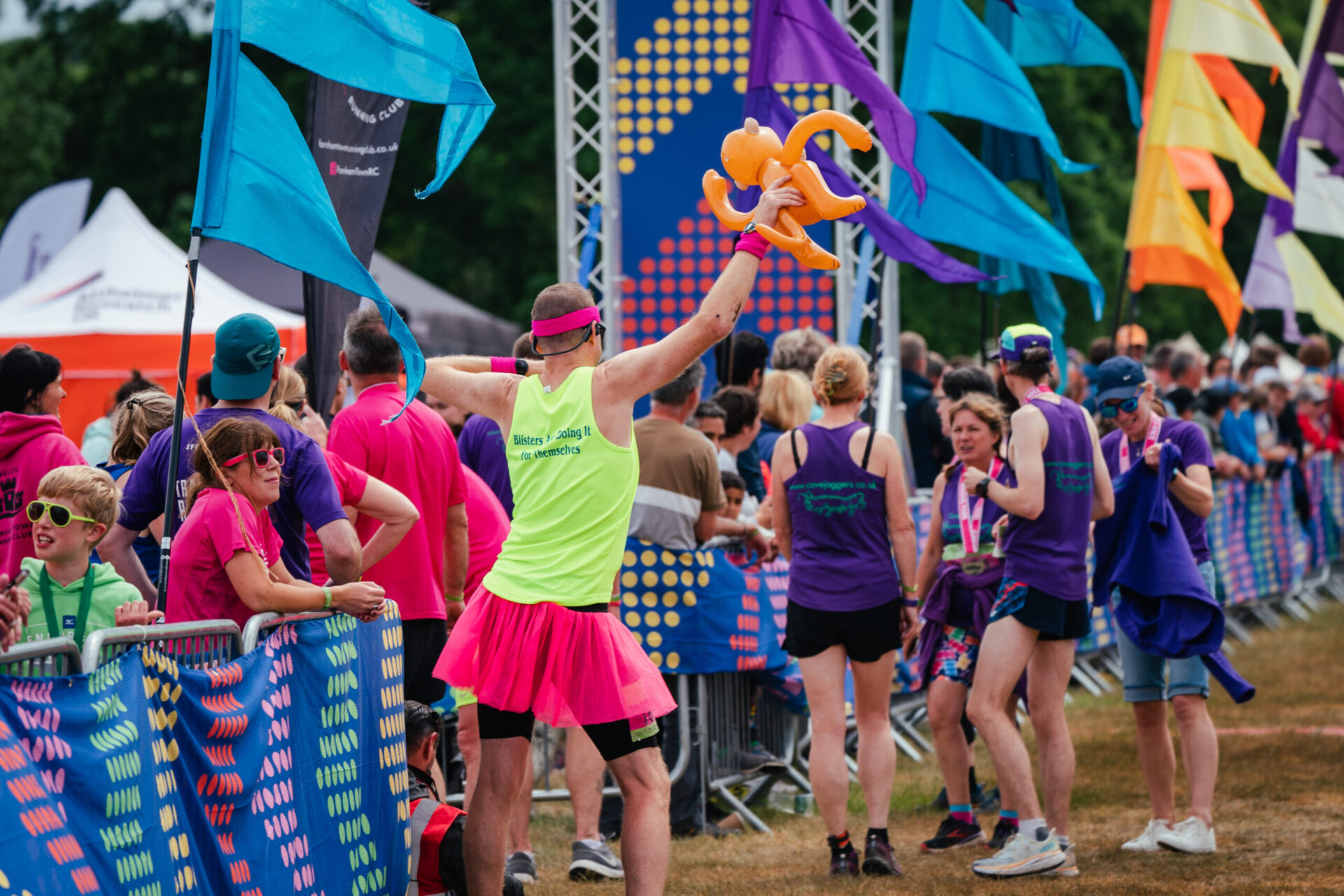 There is a reason why teams come back year after year to Endure24.
Join us in 2023 to find out for yourself.
Click the links below to enter your team today: